Charting (Im)Probabilities Presentation for X-Camera: An Experimental Learning Circle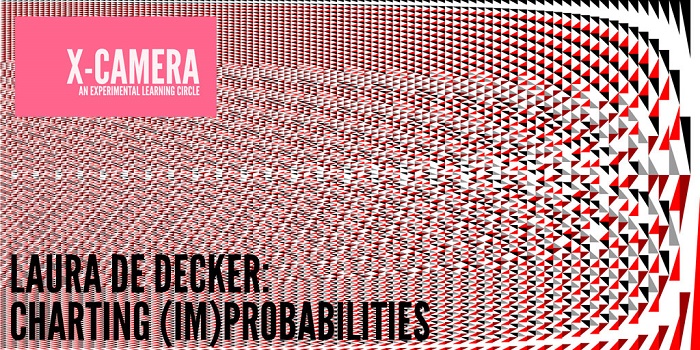 August 30, 2019
Friday, August 30, 2019, 12pm-1pm - Fresh Ground Cafe, 256 King Street East, Kitchener, ON, N2G 2L1 (FREE - all are welcome)

Part of a series presented by Inter Arts Matrix I write computer programs to create abstract digital images. Tracing my trajectory from the traditional media of painting to interactive digital media, I will discuss my approaches to creating art that intersects with science with an emphasis on intellectual rigour, and artistic intuition. My recent projects, ranging from large-format printed artworks to wall installation to video and interactive virtual reality, have stemmed from my interests in color, the intricacies of quantum mechanics, randomness and using quantum random data as source material, and exploring aesthetic possibilities. Laura wishes to acknowledge the support of the Canada Council for the Arts and the Ontario Arts Council. X-CAMERA IS A PILOT PROJECT RESEARCHING WAYS OF MENTORING, CO-WORKING, AND COLLABORATING FOR EMERGING INTERDISCIPLINARY AND NEW MEDIA ARTISTS Inter Arts Matrix is investigating different program formats for interdisciplinary artists, including workshops of various lengths, residencies, ongoing mentoring and project development. We aim to reach media artists whose practice extends beyond the camera-based tradition of film and video production, and consists of the creative uses of software, projection design, interactive media arts installations, game design, and artistic works based on virtual reality. It is an opportunity for emerging and established interdisciplinary and media artists in Waterloo Region to get to know each other's practice, encouraging learning, skill development and networking, leading to collaborative projects. X-Camera is designed for artists based in Waterloo Region. The kind of networking and collaboration that occurs naturally in a place like Toronto requires the intentional creation of an artistic community for regional artists. We will be able to share with other regional arts organizations the insights gained from this project. This project is supported by grants from the Ontario Arts Council Media Arts Projects, the Musagetes Fund at the Community Foundation and by an Ontario Trillium Foundation Seed Grant.




---
Intersection of Art and Science II: An exhibition of creative processes in science, computing, and aesthetics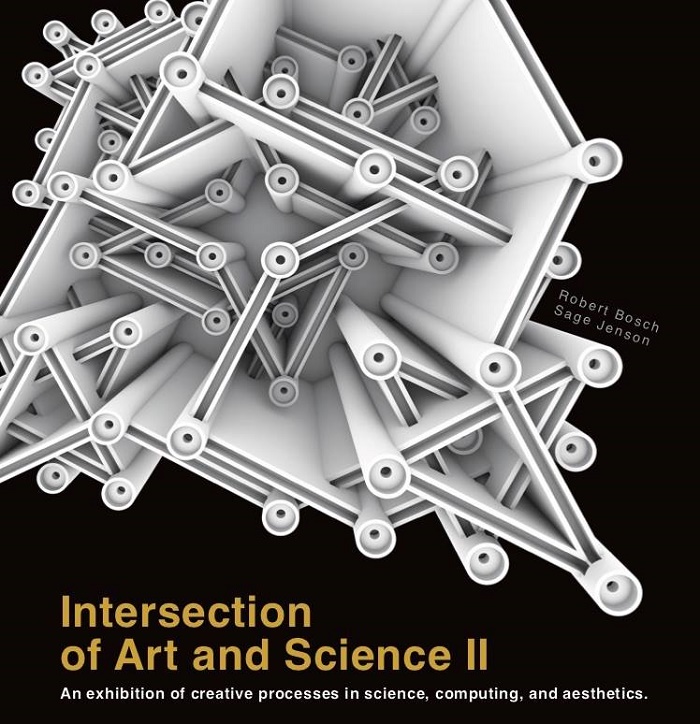 Jan. 8, 2018 - Dec. 20, 2019
Intersection of Art and Science II Lawson Computer Science Building, 3rd Floor Exhibition Space, Purdue University, West Lafayette, Indiana Artists: Manuel Baez Sarah Berube Robert Bosch and Sage Jenson Jean-Marc Castera Marc and Marion Chamberland Laura De Decker Bathsheba Grossman Colin Liotta Vincent J. Matsko Kerry Mitchell Janna Schimka, Rolf Schmuck, and Markus Schwehm Curators: Dr. Petronio Bendito, Dept. of Computer Sciences, and Dr. Tim Korb, Patti and Rusty Rueff School of Visual and Performing Arts, Purdue University One of my artworks, Interference Pattern of Quantum Random Walk, 25in x 40in, giclee print, was curated as part of an international exhibition at Purdue University, featuring artworks by eleven artists or artist teams. You can see Interference Pattern of Quantum Random Walk, and my explanation of the work, that is the basis for Quantum Catwalk installation, in the online exhibition catalogue, on pages 14 at 15. (link opens in new window, 3Mb, .PDF file) The catalogue is also available in a printed edition, ISBN 978-0-692-11256-4. Image: Robert Bosch & Sage Jenson, The Knight Tours The Castle, 2017, exhibition catalogue cover
---
Quantum Catwalk, wall installation at Perimeter Institute for Theoretical Physics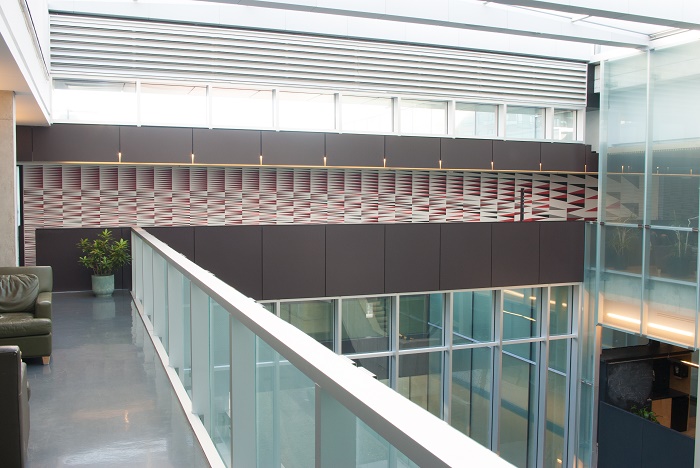 July 2017 - July 2019
2017, 2.2m x 15.2m, 4-colour laser-cut vinyl One of the subsequent artworks after the 2015 Chalmers Art Fellowship, this piece translates the interference pattern of unmeasured potential Quantum Random Walk states over time, into a large-scale wall installation that can be experienced through time by walking along the catwalk. Time zero starts at the right. Also, here is a fun instagram post by Damian Kulash, of the band OK Go, in 2017 with Quantum Catwalk (link opens in new window) Image: Quantum Catwalk, installation view, centre, by Stefan A. Rose, 2018
---
PASSAGE + OBSTACLE, University of Waterloo Art Gallery (UWAG)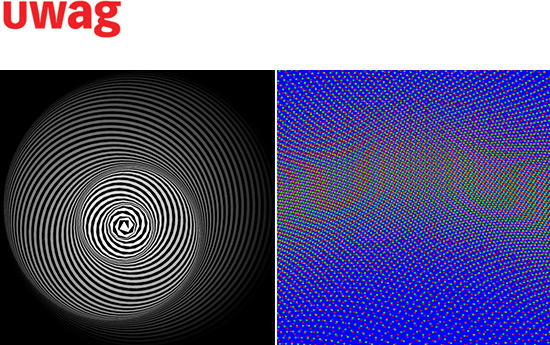 July 27 - 30, 2017
P A S S A G E  +  O B S T A C L E Patrick Cull Laura De Decker Paul Dignan Soheila Esfahani Andrew James Smith
Open Daily: 12–5 PM Exhibition Reception: Friday July 28, 5–8 PM Presented in cooperation with BRIDGES WATERLOO 2017 bridgesmathart.org
PASSAGE + OBSTACLE features a selection of work by multidisciplinary area artists Patrick Cull, Paul Dignan, Laura De Decker, Soheila Esfahani, and Andrew James Smith. Sharing a rigorous approach to materials and subject matter, their artworks parallel Bridges' stated goal to explore "mathematical connections in art, music, architecture, education and culture". The exhibition sets out to complement and expand on the theme by contrasting subtle and overt links between the use of geometry, pattern, and optical effects across mediums ranging from painting and installation to digital media. Using the bridge as a metaphor, the artworks can be appreciated as a means of getting from A to B by overcoming obstructions, whether perceptual or otherwise.
Exhibition is free and open to both conference visitors and the public
ADMIT EVERYONE University of Waterloo Art Gallery East Campus Hall 1239 519.888.4567 ext. 33575 uwag.uwaterloo.ca facebook.com/uwag.waterloo CONTACT Ivan Jurakic, Director / Curator 519.888.4567 ext. 36741 ijurakic@uwaterloo.ca
Images (left to right): Andrew James Smith, The Protogon Spiral (detail), 2016. Laura De Decker Interzone 003 (detail), 2013. Courtesy of the artists.

---
Bridges Math-Art Conference, University of Waterloo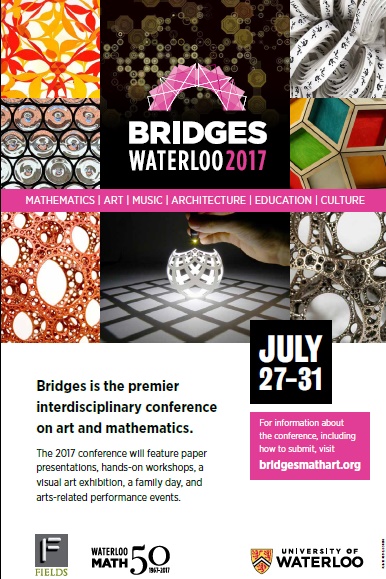 July 2017
Nominees Gallery, Federation Hall, and General Exhibition, Computer Science building I had two works selected for the juried exhibitions at Bridges 2017, held in Waterloo. One piece, Interference Pattern of Quantum Random Walk, was in the Nominees Gallery, while Probability Distribution of Quantum Random Walk was in the General Exhibition. The goal of the Bridges Organization is to foster research, practice, and new interest in mathematical connections to art, music, architecture, education and culture. All too often, mathematics can seem disconnected from or even antithetical to these other topics. They believe that mathematics and art can inform and enrich each other, that there are great ideas waiting to be found in mathematical analysis and synthesis of art, and that artistic thinking and activities can enliven the mathematics classroom. The centrepiece of their mission is the annual Bridges Conference, typically held in late July or early August. The conference brings together an interdisciplinary group of mathematicians, scientists, artists, educators, musicians, writers, computer scientists, sculptors, dancers, weavers, model builders and many others in an atmosphere of mutual exchange and inspiration. Bridges typically includes invited plenary talks, contributed research papers, hands-on workshops, a visual art exhibition, a public "family day", and arts-focused performance events in music, film, poetry, and theatre. Reza Sarhangi organized the first Bridges conference in 1998 at Southwestern College in Winfield, Kansas. Since then the conference has travelled up to Canada and outward to Europe and Asia, and hosts participants from dozens of countries around the world. The conference is a meeting place of a wide range of skills, talents, dispositions, and domains of expertise, where artists and scientists frequently generate new ideas and form new collaborations. The Bridges Organization was founded by individuals who enjoy reaching across boundaries and expanding their thinking. As an organization, they are always looking for other ways to share their love of math-art connections, and will continue to experiment with new initiatives, both within the annual conference and beyond it.
---
Randomness: A Visual Study, part of The Big Bell Test global initiative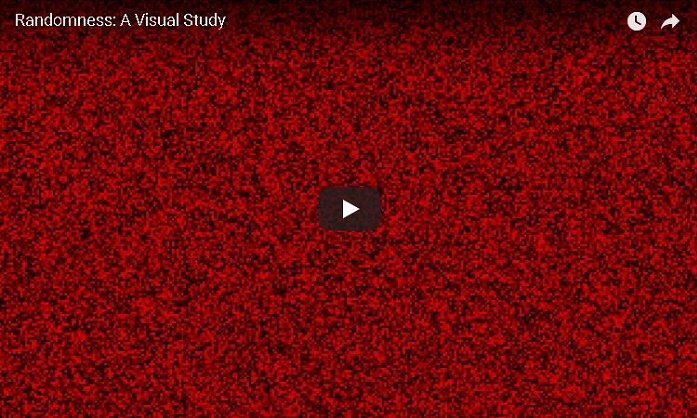 Wednesday 30 November, 2016
On November 30, 2016, more than 100,000 people worldwide participated in the BIG Bell Test, providing unpredictable measurements in the form of ones and zeros. Scientists around the world used the data in their Bell tests to perform real-time measurements.
Former Artist in Residence at the Institute for Quantum Computing (IQC) used three different sources of random data, including the data collected by the BBT, to create Randomness: A Visual Study. The resulting visualization, which used nearly 50 000 000 ones and zeros gathered globally, is a unique creation.
More info and a link to Laura's video on YouTube from the Institute for Quantum Computing website
---
The Next 40 Years: The Future of Media Art, Ed Video Media Arts Ctr.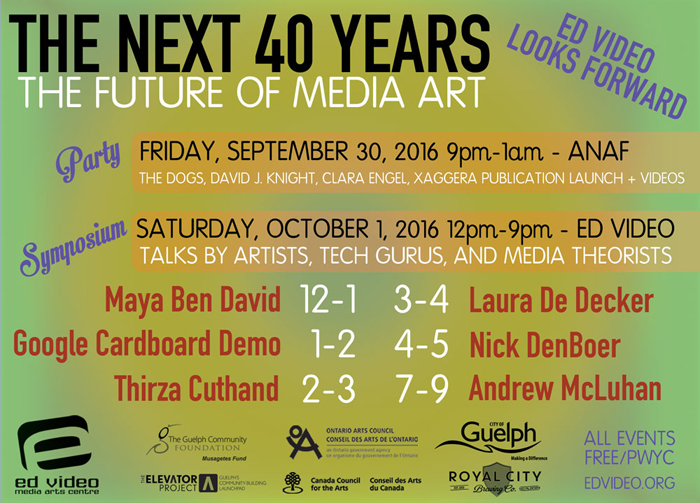 Saturday 1 October, 2016
Saturday, October 1, 2016, 12pm-9pm - Ed Video, 404 York Road, Guelph (all are welcome) Celebrating 40 years of Ed Video by looking forward to the next 40 years Talks by Artists, Tech Gurus, and Media Theorists, Google Cardboard Demo/Workshop, keynote by Andrew McLuhan
12pm-1pm  |  Maya Ben David
1pm-2pm   |   Google Cardboard Demo featuring projects by JunJun Zhu and Theo Bakker
2pm-3pm   |   Thirza Cuthand
3pm-4pm   |   Laura De Decker
4pm-5pm   |   Nick DenBoer
5pm-7pm   |   Dinner Break
7pm-9pm   |   Andrew McLuhan
ADMISSION TO ALL EVENTS IS FREE / P.W.Y.C.    FREE ED VIDEO GOOGLE CARDBOARD VIEWER FOR ALL ATTENDEES!
---
Our Mutual Friend, Kitchener-Waterloo Art Gallery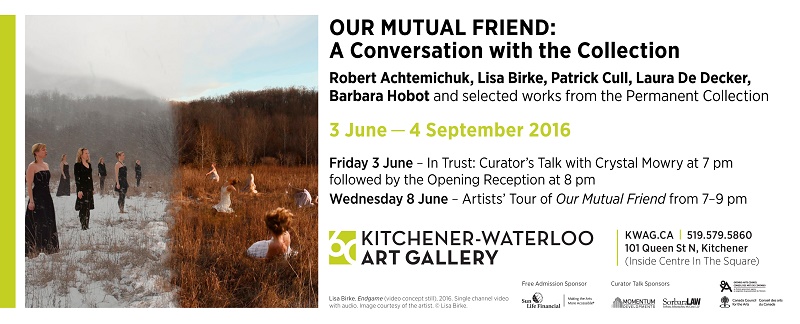 Friday 3 June – In Trust: Curator's Talk with Crystal Mowry at 7 pm followed by the Opening Reception at 8 pm
Wednesday 8 June – Artists' Tour of Our Mutual Friend from 7–9 pm
Kitchener-Waterloo Art Gallery, 101 Queen St N, Kitchener
Our Mutual Friend: A Conversation with the Collection June 3 to September 4, 2016
Robert Achtemichuk, Lisa Birke, Patrick Cull, Barbara Hobot, Laura De Decker, and selected works from the Permanent Collection
This year marks the sixtieth anniversary of the Kitchener-Waterloo Art Gallery. In celebration of this milestone, we have turned our attention towards cultivating new relationships between our visitors and the works in our Permanent Collection. As with our exhibitions, the Permanent Collection reflects the many complex relationships that individuals may have with any given history; a collection can be a record of what we aspire to, cultivate, witness, negate and imagine in our respective and shared worlds. Moving beyond a traditional institutionally-directed approach to how meaning is ascribed, we have invited five artists based in the Kitchener-Waterloo to select works in the Permanent Collection which inspires a sense of kinship. Our Mutual Friend will premiere new work by Robert Achtemichuk, Lisa Birke, Patrick Cull, Laura De Decker, and Barbara Hobot alongside works by other artists of their choosing.
In the last sixty years, our definition of conversation has flexed to make room for the increasing influence of technology on daily life. Real-time conversations can unfold virtually and instantaneously, using language or other forms of code. For the artists in Our Mutual Friend, different forms of conversational research are crucial to the creation of their work. Inspired by a bonfire painted by Alfred Laliberté, Robert Achtemichuk revisits the wonder of fiery illumination. Lisa Birke examines the tropes of femininity found within art history, mythology and popular culture through an absurdist perpetual conflict. Patrick Cull and Laura De Decker both seek out uncertainty and the unexpected within their respective painting and animation practices. Using the language of abstract sculpture, Barbara Hobot proposes an animism wherein material may be capable of self-directed forms of production. Whether it is by drawing inspiration from the work of others, or seeking out conceptual allegiances, the artists in Our Mutual Friend echo a familiar desire to be connected to a broader culture of ideas, a desire that connects them to the gallery's origins.
Laura gratefully acknowledges the support of the Chalmers Arts Fellowship program administered by the Ontario Arts Council, and also additional funding from the Visual Arts program of the Ontario Arts Council, and Laura gratefully acknowledges the financial support of the Region of Waterloo Arts Fund.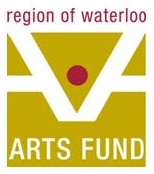 ---
Institute for Quantum Computing, University of Waterloo, Artist in Residence (2015)
Laura received an Ontario Arts Council Chalmers Arts Fellowship grant for 2015 to work with Dr. Raymond Laflamme to learn about quantum phenomena.
Learn more about De Decker's artistic look at the quantum realm in the 2015 IQC Annual Report (pages 22-23), and also in the IQC NewBit Issue 27, Fall 2015 (page 15)
Laura De Decker received her BA in Art and Art History (University of Toronto and Sheridan Institute), an MFA in Visual Arts (University of Victoria), post-graduate diploma in Interactive Multi-Media (Sheridan), and taught at Sheridan Institute of Technology and Advanced Learning. Her work has been presented at Banff New Media Institute, at Toronto's Red Head Gallery, at Ed Video Media Arts Centre, Guelph, at Factory Media Centre, Hamilton, and with Penderecki String Quartet's Quantum to Cosmos Festival performance at Perimeter Institute for Theoretical Physics. She was Christie Digital/CAFKA (Contemporary Art Forum, Kitchener + Area) Artist-in-Residence (2012), creating interactive 3-D immersive environments. She completed a video animation commission for University of Waterloo's Stratford Digital Media Campus' thirty-foot-tall video wall in 2013. In Fall 2014 she was visiting artist, with her husband artist Stefan A. Rose, at Hochschule Offenburg in Germany, exhibited a video animation at the Empty Quarter Gallery, Dubai International Finance Centre, and presented a paper at ISEA2014 (The 20th International Symposium on Electronic Art) at Zayed University in Dubai. Her work is in private collections in Canada and Europe. Laura lives in Waterloo, Ontario, Canada.
Laura gratefully acknowledges the support of the Chalmers Arts Fellowship program administered by the Ontario Arts Council.

---
THEMUSEUM presents LIGHT Illuminated (2015):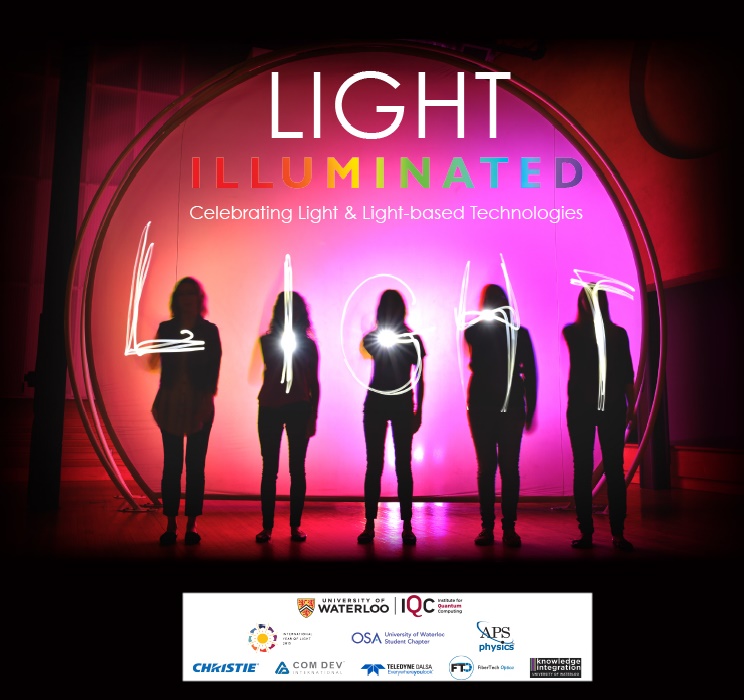 Opens Thursday, October 15, 2015
Exhibition runs until March 28, 2016
10 King St. West Kitchener, ON, N2G 1A3
LIGHT Illuminated: Come experience art and technology at play while learning about the value and importance of light and light-based technologies. LIGHT Illuminated celebrates the United Nations' International Year of Light by presenting a new, interactive exhibition that invites visitors to explore the worlds of optics and physics.
THEMUSEUM has partnered with the University of Waterloo's student chapter of The Optical Society and other global leaders in the fields of optics and photonics to present a new exhibition: LIGHT Illuminated. This exhibition enables students to learn about the basic principles and properties of light by bouncing, bending and reflecting light through hands-on interactives. This exhibition will feature numerous interactive installations that visitors of all ages can enjoy, including a laser maze, body heat cameras, colour-mixing stations and more! The exhibition includes artworks by Laura De Decker and Stefan A. Rose.
LIGHT Illuminated is being presented in partnership with the University of Waterloo, UW's student chapter of The Optical Society, the Institute for Quantum Computing, Christie Digital and more.
---
Factory Media Gallery Series presents (2014):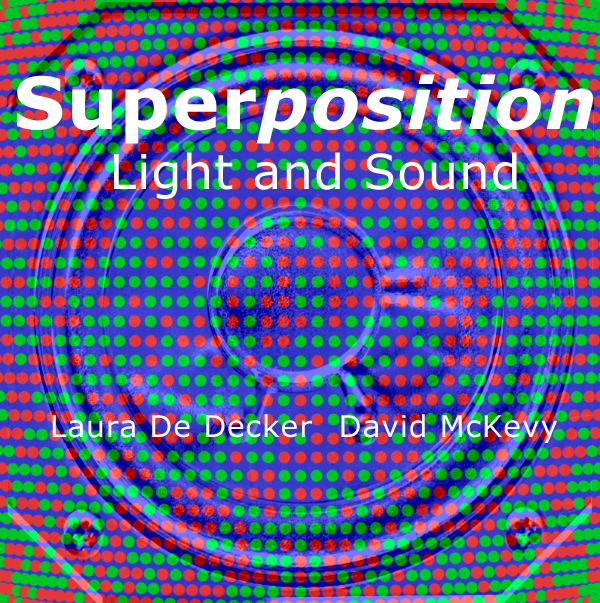 Curated by Steve Hudak
Opening reception Friday, June 13, 2014 | 7-11pm
Exhibition runs until Friday, June 27, 2014
228 James Street North, Hamilton, ON, L8R 2L3


---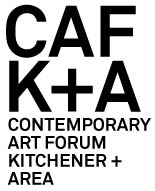 CAFKA @ THE WALPER HOTEL
Featuring work by Laura De Decker, Dave Dyment Manuéla Lalic, Tor Lukasic-Foss, Ellen Moffat Janet Morton, Daniel Olson and Stephanie Vegh
Opening Thursday, May 2, 2013 at 7 PM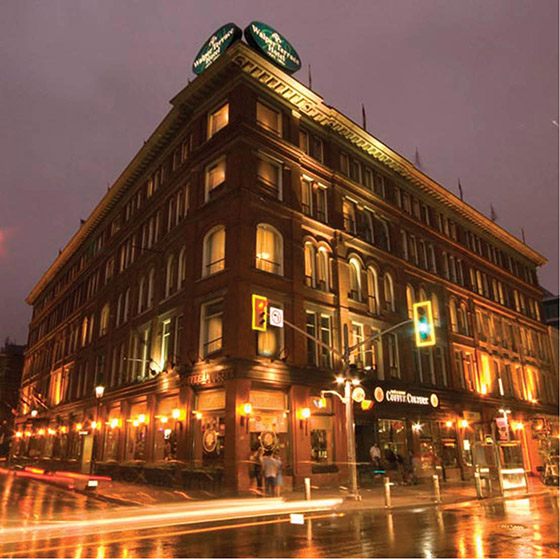 For those of you still wondering what you will be doing this Thursday evening, CAFKA has invited everyone to attend the opening reception for CAFKA@The Walper Hotel at 7 PM. And if you really want to get your art on, earlier in the evening, the University of Waterloo Art Gallery is opening two MFA Thesis Exhibitions, "The Gesture and the Drip" by Nicholas Breton and "Possibly, Maybe" by Jessica Massard at 5 PM.
Since its inception CAFKA has been a fall festival of contemporary art in public spaces. Following SURVIVE. RESIST., CAFKA's last biennial exhibition, the organization decided to become a biennial spring event and that it would in the future collaborate closely with our sister festival, the Open Ears Festival of Music and Sound. CAFKA @ The Walper Hotel and Between the Ears is our first spring event, our first collaborative program and a hint of things to come. The CAFKA Biennial will return as a month-long exhibition of art in the public spaces of the Waterloo Region in June of 2014.
CAFKA @ The Walper Hotel is a program of contemporary art installations that engage the unique spaces of the historic Walper Hotel in downtown Kitchener. The exhibition consists of sculptural intervention, photography, animation, sound installation, and mixed media installation. The projects presented here, we hope, will engage the Walper's patrons and the staff and animate the life and history of this busy urban hotel.
Artists featured in CAFKA @ The Walper Hotel will be Laura De Decker (Waterloo, ON), Dave Dyment (Toronto, ON), Manuela Lalic (Montréal, QC), Tor Lukasic-Foss (Hamilton, ON), Ellen Moffat (Saskatoon, SK), Janet Morton (Guelph, ON), Daniel Olson (Montréal, QC), and Stephanie Vegh (Hamilton, ON).
CAFKA is pleased that this exhibition is also part of another event, Between the Ears co-produced with the Open Ears Festival of Music and Sound, a weekend festival of music and sound art featuring improvisation, mechanical music, live concert music and micro performances, taking place at Kitchener City Hall, the Walper Hotel, and the Registry Theater on May 31 and June 1, 2013.
CAFKA is a non-profit, artist run organization that is supported by its members and donors. CAFKA @ The Walper Hotel and CAFKA's participation in Between the Ears is made possible with the support of the Ontario Trillium Foundation, Kitchener-Waterloo Community Foundation – Musagetes Fund, Christie Digital, Region of Waterloo Arts Fund, City of Kitchener, Canada Council for the Arts, Ontario Cultural Attractions Fund, Ontario Arts Council, and City of Waterloo.
For more information please contact Sarah Kernohan (sarah@cafka.org) or Gordon Hatt (gwhatt@cafka.org) at 519.744.5123. For more information about the Walper Hotel please go to www.walper.com.
---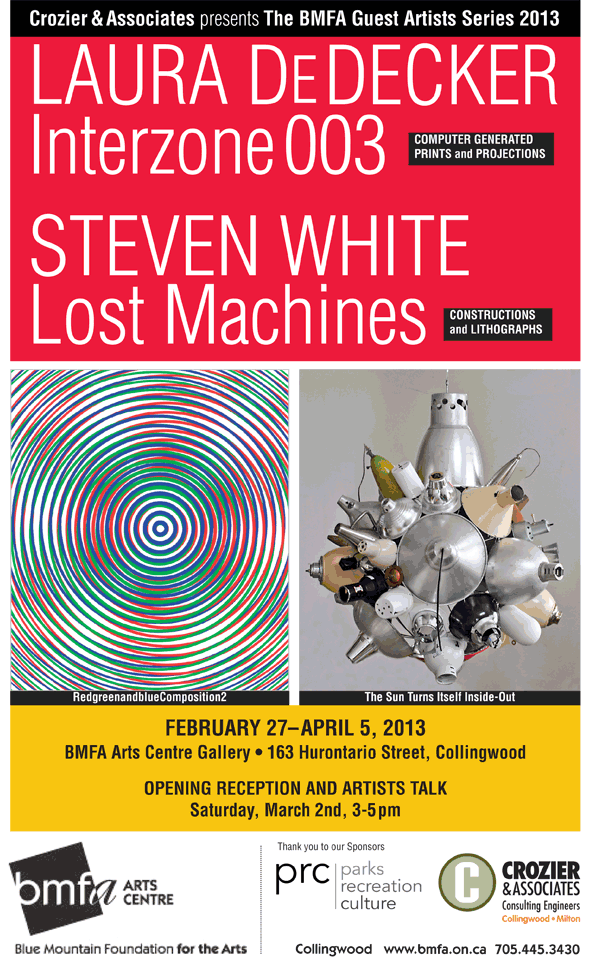 I have previously had an exhibition, Interzone 003, at Blue Mountain Foundation for the Arts (BMFA) in Collingwood, Ontario from February 28 to April 5, 2013. I would like to acknowledge the support of the Ontario Arts Council for this exhibition.
©Laura De Decker